August 6, 2020
Innotech Vietnam provides reliable fintech software development. Be appreciated for high-quality products, services, and innovative fintech financial services.
Innotech Vietnam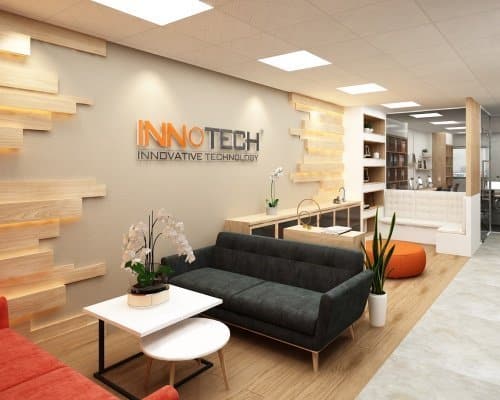 Innotech Vietnam is one of the reputable fintech companies in Vietnam
Innotech Vietnam, a financial technology outsourcing company, strives to create innovation and develop advanced fintech solutions. We provide a wide range of software services, ready to meet all customer service requirements. The products and solutions we offer based on these advanced technologies become valuable for our customers through professional project management methods and tools to help customers effectively manage progress and resources a force of the project.
Smart software
With smart software, it will help your company easily capture information and reach customers quickly, anytime, anywhere. At the same time, you can track customer transactions without spending too much time.
For example, eKYC – helps support the banking and financial system to recognize who their customers are, save customer information, streamline customers, etc. Can predict customer needs and approaches to provide the best customer service.
Digital ID verify and risk screening 
Digital bank – is the bank that can perform most banking transactions online via internet banking and mobile banking. Transactions of digital banks do not have to go to bank branches and minimize the paperwork involved. At the same time, the feature of digital banking can be done anytime and anywhere regardless of space-time, so customers are completely proactive.
All software and applications of Innotech Vietnam are directed to the convenience, and customer benefits are first. Thanks to the experience and expertise in the industry, customers are very assured of the service as well as the policies, besides the evaluation of Innotech Vietnam from the customer is very good. 
Experienced team of industry experts
Innotech Vietnam has successfully built a skilled, efficient and technologically competent staff as a solid foundation for the company's development. With a staff of quality, lots of in-depth professional experience ready to support and provide timely solutions to customers, so you do not have to wait and worry.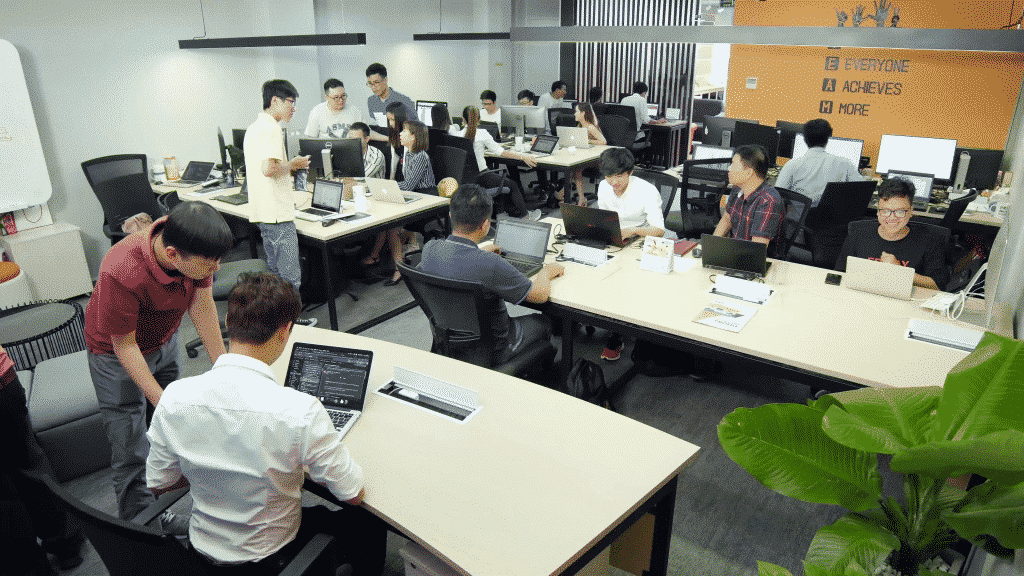 Innotech trains professional and quality staff
With more than 200 completed projects, providing fintech software development for many different customers in Vietnam, Japan, Australia, … Of which more than 90% of companies. The company continues to return to Innotech Vietnam to search fintech solutions improved services to their customers and they always meet the same service standards.
Innotech Vietnam always creates and endeavors to meet customer demand chains with the most guaranteed quality, so big companies such as ACB Bank, Tyme Bank, Unifimoney,  Manulife, Commonwealth Bank, … trusted and used the software applications provided by Innotech Vietnam.
If you are searching for a financial technology outsourcing company to solution for your company. Let us have the opportunity to support effectively your issues.
Contact experts at Innotech Vietnam for any questions about Software outsourcing for Fintech!
Email: info@innotech-vn.com
---
If you are looking for the eKYC solution provider in Vietnam for your company. Contact experts at Innotech Vietnam for any questions about EKYC Solutions Provider in Vietnam!
Email: ekyc@innotech-vn.com