September 10, 2020
For fintech startups that are actively looking for Fintech Development Solutions which are required team developer who has technical skills and understands the complexities of the market well enough to build an appropriate product in compliance with regulations and user expectations, which makes Fintech startups can develop successfully their products. So, this success is highly dependent on the FinTech development team you hire. And how can you make sure that the company you hire is the best fit for your FinTech needs? Let's read the article below.
Result-Oriented Mindset
When you decide to develop a Fintech product, you have specific goals in mind. Therefore, a good development company should be able to dedicate time and resources from the very beginning of your communication to listen to your needs and problems, understand them in detail, and make a value proposition that will eventually give you a strong competitive edge.
The FinTech development company offers the right business model
In Fintech development outsourcing, there's just one rule of thumb – always focus on your product and never share any sensitive data with any 3rd-parties. So, how to develop without sharing any business-critical data? By using an Extended Team model, a new type of software development outsourcing where you use an external partner as a Fintech development solution provider and other resources, as well as IT, recruitment, investing infrastructure and experts in Fintech. Don't forget it's you who manages the extended team, assigns tasks, controls milestone deliveries and the final release. In this case, you can keep all of your data in-house and manage accesses and ensure security.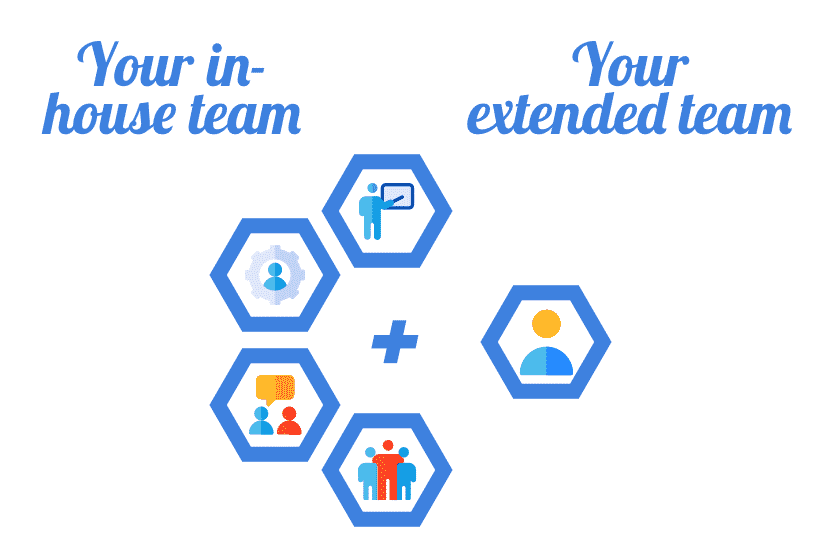 Choosing a Fintech application development model is an important factor for fintech startup
The FinTech Development Solution Provider lets you make the final hiring decision
In the FinTech world, clients should be involved in the process of evaluating the team developers and making the final team decision.
If you have a core Fintech development team in-house and are looking to extend your team with an external provider. So you need to consider some elements to avoid vendor risks, make sure to choose the right team members.
If you don't have any in-house expertise and are looking to outsource your entire Fintech team offshore, onshore or nearshore. You should need a Fintech consultant on your team. They can give advice on features, technologies essential for your project. And then they can recommend a developer partner's talent to make sure their skills and competencies match your project requirements.
The company has a good portfolio of custom FinTech development projects
Skilled and experienced app developers are key to the successful development of your Fintech solution. Therefore, check the level of competency of the team you want to hire. Always check their portfolio section on the website and read all case stories/studies about your industry or product. If something seems unclear or you need more details, don't hesitate to ask your prospective vendor for more client references or check and contact their former clients to get their feedback. You can know the attitude working and quality product that they had provided for their clients.  Besides, the consultant should be well aware of the regulations surrounding Fintech Software development in your area, including laws customer data. It is an important element to find the Fintech Development Solution for your business.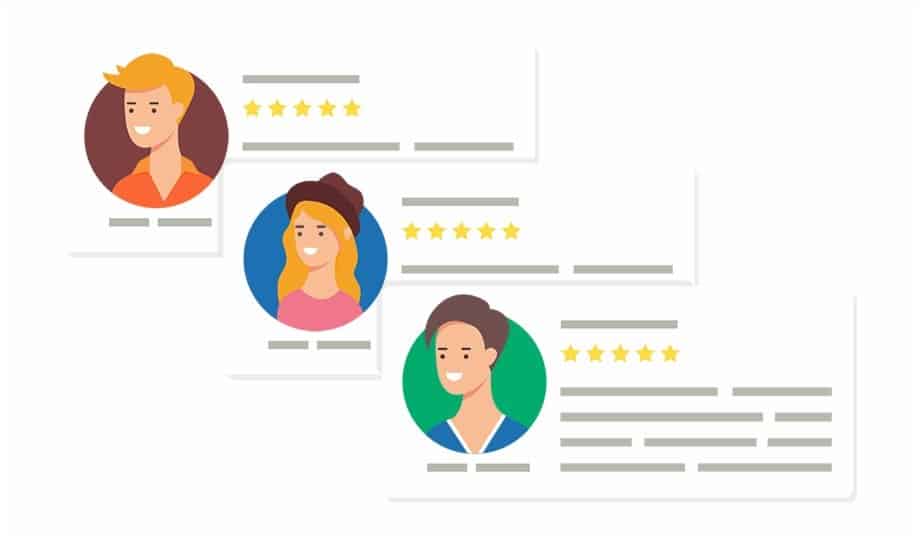 A testimonial is an important factor for fintech startups to evaluate their partners
The Company is Compliant and Works Within Legal Framework
Clients today demand transparency of operations and compliance. They will not corporate with vendors that don't follow regulations, have tax issues, have lawsuits or are involved in shadowy deals because a FinTech Development Solution Provider that does not adhere to your state's or country's laws can gravely affect your reputation. For this reason, Fintech startup should look for a reliable and knowledgeable FinTech Development Solution Provider.
This step of provider selection is especially important as both you and your partner. It will also save you from extra hassle when you are done with the development phase and want to deploy your products.
Agile Development Process
Agile processes or methods promote disciplined management of projects. In an agile software environment, software development requirements, as well as solutions, are handled through collaborative efforts within cross-functional dev teams and clients.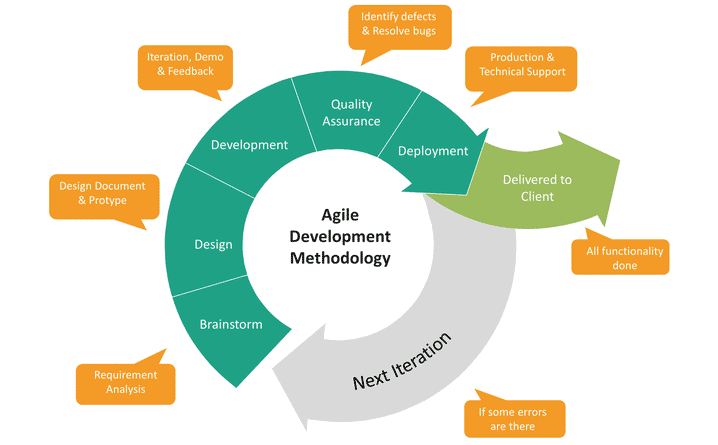 The agile development process is one of methodology that makes it easy to working and manages
An agile process encourages frequent inspection and adaptation, as well as accountability and organization. It also ensures that your app is scalable and flexible in both design and code. In short, looking for Fintech Development Solution for Fintech Startup should be willing and capable of adapting to changes, feedback, or suggestions in the development process.
Inclusion
In conclusion, successful Fintech companies should have perfect products. So, if you are searching for Fintech Development Solution which has all these qualities and is creative enough to make your product stand out in the competitive market.
---
Innotech Vietnam always creates and endeavors to meet customer demand chains with the most guaranteed quality, so big companies such as ACB Bank, Tyme Bank, Unifimoney,  Manulife, Commonwealth Bank, … trusted and used the software applications provided by Innotech Vietnam.
If you are searching for a financial technology outsourcing company to solution for your company. Let us have the opportunity to support effectively your issues.
Contact experts at Innotech Vietnam for any questions about Software outsourcing for Fintech!
Email: info@innotech-vn.com